By South China Sea Staff//Images: Courtesy SHN48
The 200-member+ China iconic pop troop SNH48's Sun Zhenni (孙珍妮) or "Jenny Bob" is a social music influencer with legions of Chinese and global fans. 
On July 27, 2019, these teeming throngs will gather at the Mercedes Benz Arena in Shanghai to vote for Sun Zhenni and other singers for the top positions in SNH48. This "Congress" is social media driven with fans texting in as each of the girls and groups perform. Inspired and modeled off of J-Pop and K-Pop giant girl bands, SNH48 is massive with sub-groups and spin-offs—each training and improving according to merit in song and dance for the top slots.
Sun Zhenni or "Jenny Bob" caught up with South China Sea Magazine for a few words on the coming Congress:
How do you feel as you prepare for the big competition this July 27?
I have participated many times, but this time I am more nervous than before. I have to work hard to adjust myself! Although I've been preparing for college entrance examines most of the time, I am also seriously preparing for the general election!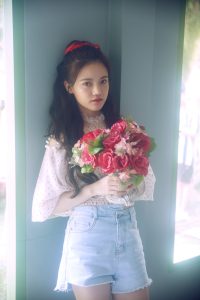 Do you have any inspirational messages now for your fans? 
I won't give up, please cheer me with me!
Do you think you will ever start a solo career?
Because I am a junior in the group, a solo stage is something I am looking forward to. But its still a long way off. After that, I hope to have a better development in film and television!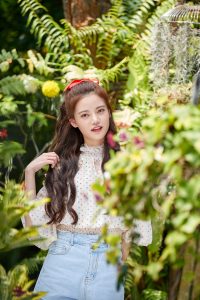 Who are some of your favorite singers?
Jay Chou! I've like him very much since I was a child. I hope I can cooperate with Jay one day.
If you could collaborate with any performing artist in the world, who would it be an why?
Emma Watson, because she is an actor who has been around for a long time.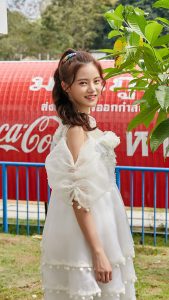 What are a favorite few songs that you are singing to yourself this summer? 
SNH48 "Dream in a summer" is our 2019 summer general election single. It is really suitable to listen to this summer. Me and other members went to Thailand to shoot the music video for our song "Dream in a summer".  Hope everyone can go online to see it and support us a lot.
Who are some girls in SNH48 who have become true sisters to you? 
I am very good with everyone! 
For young girls who want to join SNH48, what is your advice for them? 
Chase your dreams!