By South China Sea Magazine Sea Living + Pleasure Editor//Images Courtesy The Salt of Palmar
The Salt of Palmar, part of The Lux Collection, in Mauritius is preparing a special oxygen holiday for Chinese New Year. The key ingredient? It's oxygen rich location in the middle of Indian Ocean. 
For the Year of the Rat, it is offering a special 3-day itinerary packed with a myriad of festive, culinary and wellness adventures. Happening from 23rd – 25th January 2020, the Chinese New Year Program offers an abundance of fun and bonding with family and friends from USD$267 per person.
For entertainment, the resort will feature a Chinese host, a traditional Dragon Dance by the Shagufta Group and Chinese folk art paper cutting.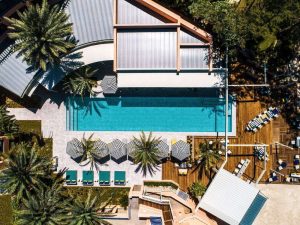 Locally caught seafood sustains their extensive Chinese New Year Eve and Chinese New Year set menus. These serve of fish to symbolize prosperity, a chicken to to represent rebirth, dumplings to represent wealth, and more to represent resilience and rejuvenation. Guests can also sign up for cooking classes with a  "skill swap of Mauritian and Chinese cuisine" with Chef Vikram. 
They also host afternoon tea sessions with history lectures about the Chinese community of Mauritius. 
To stay fit and unwind there are: thrilling volleyball matches, aqua fit sessions with a dedicated wellness coach in the pool, or yoga meditation on the beach lawn.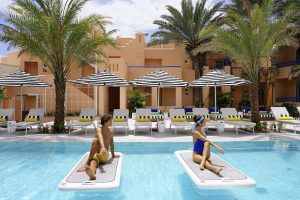 SALT of Palmar is also counting on its alluring pastels of blue skies, pink sunsets and green sugarcane fields to entice Chinese New Year revelers. 
Who can blame them? After all, bliss sells. And absolute bliss sells absolutely. 
For more information or to make bookings: www.saltresorts.com