By South China Sea Magazine Dining + Wine Editor//Images Courtesy Ritz-Carlton, Macau
Acclaimed 51st Floor Lai Heen at the The Ritz-Carlton, Macau has been awarded an illustrious Michelin Star for the fourth consecutive year. 
This further shores up Lai Heen's hallmark Cantonese fine-dining. Led by the culinary craftsmanship of  Chinese Executive Chef Jackie Ho Hong-sing, Lai Heen was also touted for  its personalized service, luxurious atmosphere and sophisticated design.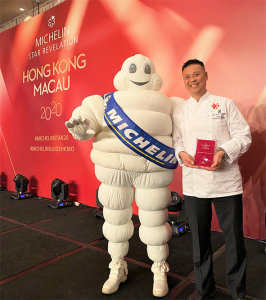 Mr. Rauf Malik, Vice President of Operations at JW Marriott Hotel Macau and The Ritz-Carlton, Macau, said of the praise, "The MICHELIN Guide is an international benchmark of outstanding quality, and we are honored to receive the commendations once again this year. My sincerest thanks to the Ladies and Gentlemen at The Ritz-Carlton, Macau. Their diligent efforts and passion for the hospitality industry exemplify the star-rated quality of the MICHELIN Guide, as well as and deliver the finest hospitality and dining experience to every guest."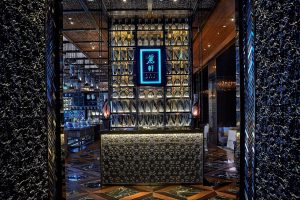 Further to the fanfare, The Ritz-Carlton Café has brought forward its Michelin Plate recognition for the third consecutive year, and the entire hotel was granted Michelin Luxury Hotel status for its five-star attention top everything in the Michelin Guide Hong Kong and Macau 2020.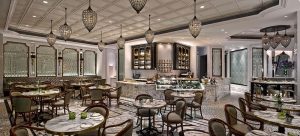 To celebrate its just desserts, Lai Heen is presenting a brand new MICHELIN Degustation Menu. This eight-course dinner menu, priced at MOP 2,288* per guest, includes one glass of Sommelier-Selected Red Wine,Double-boiled French Francolin with Fish Maw and Conpoy, Sautéed 1++ Korean Beef with Pearl Onion, Steamed Lobster Fillet with Egg White and Japanese Shrimp Roe Paste, as well as Barbecued Pork with Foie Gras in Honey Sauce. 
It also features an option of premium tea pairing with additional MOP 500* per guest, or for a luxury wine pairing with additional MOP 850* per guest.
For more information or to make reservations: +853 8886 6712 / email  rc.mfmmr.fnb.res@ritzcarlton.com.