By South China Sea Magazine Sea Action + Style Editor// Images Courtesy www.sunnyhainan.com
For visiting the tropical Chinese island of Hainan, visas just got a whole lot easier.
Tourists from 59 countries can now book international flights to and from Hainan. But you must book ahead, according to our good friends at Sunny Hainan Dot Com.
According to our friends in Sanya, "It is possible now to visit Mainland China with this transit visa upon arrival at major airports including Beijing, Shanghai, Guangzhou, Shenzhen, Wuhan, Kunming, Xi'an, Changsha, Chongqing, Chengdu, Dalian, Shenyang, Harbin, Tianjin, Xia'men. The key point again is to book correct international flights: you should book arrival flight to one of the above ports from one country/region and depart for a third country/region. The transit visa doesn't mean that you can move around freely on Mainland China. There are assigned area for each entry port."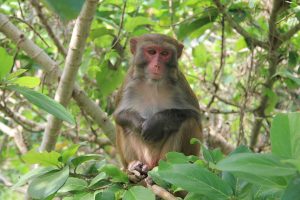 After dealing with Sunny Hainan (formerly Sunny Sanya) since 2007, we feel this is spot on advice—as is their site's guides and adventures to this island of secluded beaches, monkey preserves, idyllic fishing villages, golf courses, and jungle saunas. 
For more information, reservations or tours: www.sunnyhainan.com