By South China Sea Magazine Cruise Editor//Images Courtesy Dream Cruises
The 150,000 ton World Dream is pulling anchor from Hong Kong to the South China Sea and Philippines as part of its grand Chinese New Year of the Rat voyages.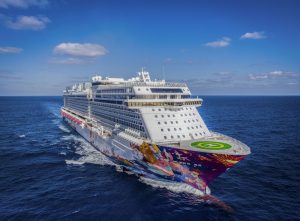 From January 24 it sets sail for three days and two nights on the South China Sea. Then on January 26, it sails for six days and five nights to Manila and Subic Bay, Philippines.  From January 30 to February 4th it will feature nightly fireworks, pending weather.
Onboard, expect entertainment galore: the world's largest virtual reality game zone "ESC Experience Lab", world-class stage productions of Faith, Motown Funk, and Scott & Muriel, plus a parade from the God of Fortune, Lion and Dragon Dances, and the Japan Marvelous Drummers. They will have a special Lunar New Year's Eve Countdown Party and New Year's Bazzaar too.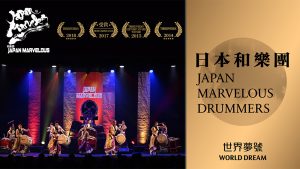 It goes without saying that dining will be abundant. The Prime Steakhouse Seafood Grill by Mark Best will dish out such lineups as: an appetizer of Tee Sang Yee Sang or Prosperity Toss, a raw fish salad served in Southeast Asia during the lunar new year's festivities, symbolizing good tidings; a main course of "Three Rivers" Murray Cod, the Chef Best's signature dish featuring the freshwater fish from Australia; and a dessert of Sweet Wine Custard with Caramel and Osmanthus Biscuit.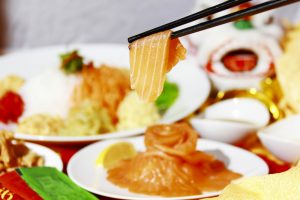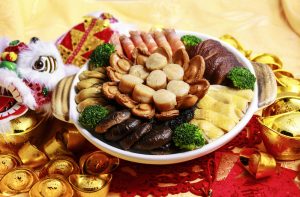 At their Japanese Restaurant Umi Uma they have a traditional Kaiseki menu featuring Okinawa Beef Wagyu Tataki (non-export wagyu, exclusively available on Dream Cruises), Okinawa Beef Striploin with Balsamic Teriyaki, plus assorted sashimi and more.
We can't wait to get deck side with bubbly on the Wold Dream or hit the ports in the Philippines to celebrate the Rat with style. 
For more information or reservations: www.dreamcruiseline.com