By South China Sea Magazine Dining + Wine Editor//Images Courtesy Grand Hyatt Macau
The Grand Hyatt Macau is welcoming the coming Chinese New Year of the Rat in style.
From jubilant celebrations to delicious dishes to seasonal presents. 
Highlights include Chinese calligraphy master wringing "Fai Chun" lucky charms, the God of Fortune dispensing gifts, and Lion Dancers.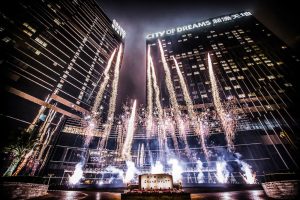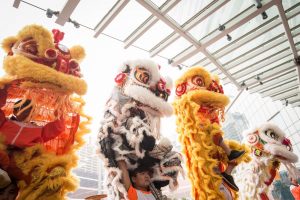 Culinary excitement entails Northern Chinese delights available from January 23 to February 2, with the "Big Bowl Feast"  priced at MOP1,988** for four guests and MOP3,888** for eight guests. Their restaurant Beijing Kitchen will feature three special menus with traditional Beijing style duck, poached chicken with Sichuan peppercorn, chili sauce, deep-fried soon hock, and chili sauce, among others.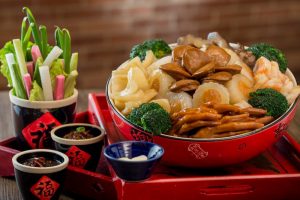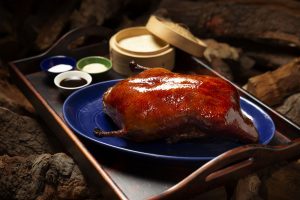 Their mezza9 will features a "dining-from-the-kitchen experience" from January 24 to 29, featuring suckling pig, braised dried oyster, sea moss, pig's tongue and Australia rib-eye steak. Bang on desserts include red bean soup, glutinous dumplings, tangerine peel, vanilla panna cotta, blueberry compote, lemon streuse, and soufflé, to name a few.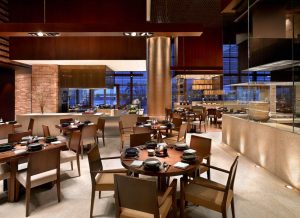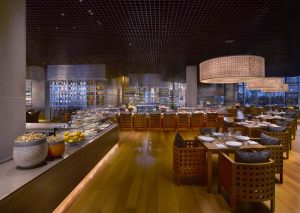 Special fights include a box imprinted with a mosaic of local lucky charms.  Guests can also mix and match their own choice of assorted nuts and cookies from crispy pastry dumpling, pork cookies, roasted cashew nut, maple glazed walnut, sesame cookies and Sichuan spicy peanut. These are available at the Lobby Boutique for MOP 99*.
For more information or reservations: +853 8868 1131 or macgh.festive@hyatt.com