By South China Sea Staff
Images: Pearl Yachts
The Pearl 95 super-yacht now has a new reason to take pride—it's sleek design has won it "Best Layout" at the Cannes Yachting Festival.
Basking in the Sun
Awarded in the 80' to 125' range, of note on the Pearl 95 is the powerful hull, original engineering of interior space for light, and luxurious home on the sea decorations.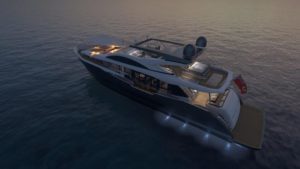 Full Moon Party
It features an opulent master suite with marbled ensuite bath. The fly-deck and cockpit have alluring sensibilities with fabulous light and space interplay. The interior emphasizes flow between the chic and comfy inside and the airy outside. This special interior can be ordered with three themes, of Studio, Taupe, and Luxury.  It can cruise at a maximum speed of 28 knots and has cruising range of 380 nautical miles.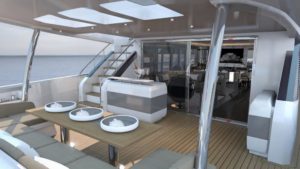 Cockpits and Cocktails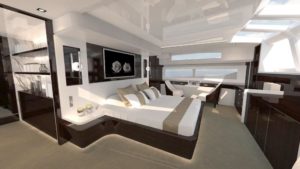 Master's Chamber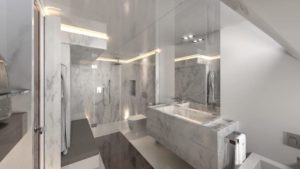 En Suite Pampering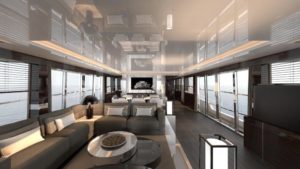 Full Salon at Sea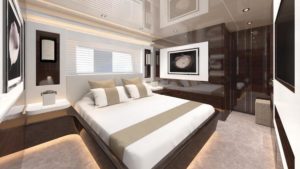 Guest Suites are Ship Shape
Thanks to collaborative creators Dixon Yacht Design for engineering and Kelly Hoppen for interior design, Pearl Yachts sailed out of Cannes with a new splash. In fact, it is ready to make immediate waves this week at the 2018 Monaco Boat Show—and wherever else the pride of the Pearl 95 choses to sail to.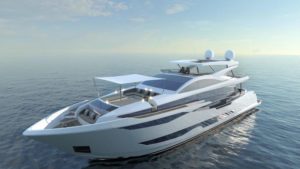 Bound for Bounty 
For more information, visit www.pearlyachts.com or e-mail us for more insights: info@southchinasea.com.cn .