By South China Sea Staff
Images: Dream Cruises 
The iconic Shekou port of of Shenzhen is now the official home of the acclaimed World Dream cruise ship.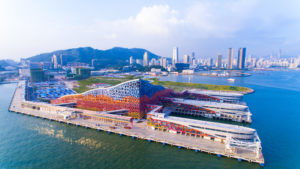 Shekou Port Ahoy
Featuring The Palace "Ship within the Ship" theme of 154 suites and VIP facilities with private pool, spa gym, and luxury dining, the World Dream is making Shenzhen a South China Sea luxury maritime hub with special regional voyages.  
Focusing on the Greater Pearl Bay Area and the South China Sea, departures from 21 September to November 23 are for two night weekend escapades. Five-night cruises begin departing on November 18 from Shenzhen to Vietnam's Halong Bay and the central coast city of Danang. With The Palace's "Dream Butlers" attending to guests every whim, these two and five night sojourns promise maximum paradise—with the light ring of a bell. 
Dive into the World Dream's pool 
Especially for foodies. The World Dream has over 35 restaurants with stellar steaks and seafood, plus Southeast Asian fare and the "world's first" Tiffany at sea tea set. Revelers can indulge in the DJ Zouk beach club and first ever laser show at sea. Water slides, zip lines, golf and a rock climbing wall round out the numerous options for family fun as well. In sum, it's anchors away for this ship's Shenzhen ocean ambitions.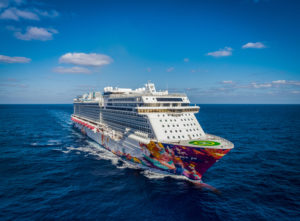 Steaming from Shenzhen
For more information, visit www.dreamcruiseline.com or e-mail us at info@soutchinasea.com.cn for the special insights.