By South China Sea Magazine Cruises Correspondent//Images Courtesy Genting Cruises
Celebrating 25-years of sailing service with the island of Taiwan, Genting Cruises made special stops at Kaohsiung and Keelung ports this past week with the 150,000-ton megaship World Dream.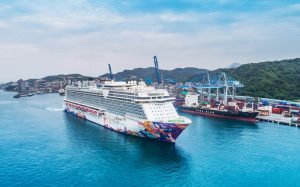 Throughout July and August 2019, the World Dream will have special sailings between Hong Kong and Taiwan carrying over 10,000 guests, and cruises to Okinawa with 12,000 passengers.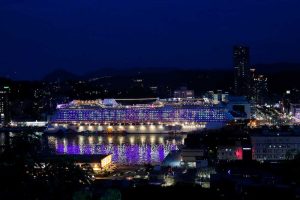 Since the first deployment of Star Cruises' Star Pisces to Kaohsiung in 1994, the global cruises line has continued to pamper and elevate ocean going experiences—this past week on the World Dream guests were given a sneak preview of Genting's coming Luxurious Global Class fleet planned through 2023. 
From its debut at Keelung port, the World Dream featured a special mock-cabin of the coming "Global Class" fleet with cabins as big as 20 square meters—among the cruise world's largest stateroom suites. They can accommodate two to four people and are suitable for families or groups.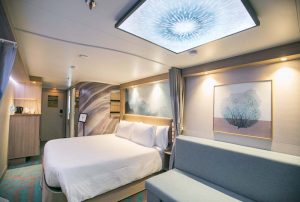 These cabins will have two bathrooms each and a giant fold out sofa-bed. The room comes with a privacy curtain for the different sleeping areas and state-of-the-art LED lighting and climate control with a smartphone app, voice recognition and touch-screen control panel. They'll be kitted with smart sensors too for lighting.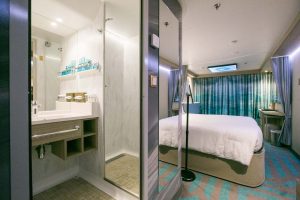 These high-tech ships will fly under distinct classes. Getting states, " The first of a fleet of luxurious 20,000 gross ton"Endeavor Class" expedition vessels will be delivered to Crystal Cruises in 2020, followed in succession by the first of a fleet of 200,000 gross ton "Global Class" ships for Dream Cruises in 2021, 67,000 gross ton "Diamond Class" ships for Crystal Cruises in 2022 and innovative "Contemporary Class" ships for Star Cruises in 2023."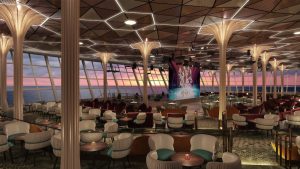 They add, "Accommodating up to 9,000 passengers, Dream Cruises' 'GlobalClass' will be the largest cruise ships in the world by passenger capacity and brings affordable, high-end cruising to a wide range of passengers with 2,500 cabins consisting of a variety of categories including villas, penthouses, suites, themed suites, balcony cabins and inside cabins. The Global Class will also feature Dream Cruises' signature 151-suite luxury "ship-within-a-ship' concept, 'The Palace'."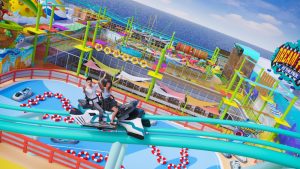 In other words, this summer they're dreaming as big as can be for the seven seas. Something tells us these summer cabin showings while at sea are going to get boat-loads of pre-bookings.
Us included! 
For more information: www.gentingcruiselines.com