By: South China Sea Staff
Images: Parisian Macao Brasserie //
France's Atlantic coast is a bounty of culinary delights. Seafood from Brittany, beef from Normandy, and cheese and oysters from the Loire Valley.
Meet the menu running until the end of October 2018 at the Parisian Macao's premier Brasserie restaurant: A Journey to the West and Loire Valley.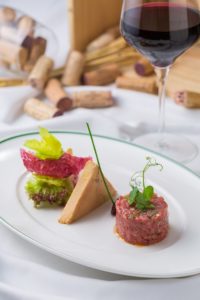 French beef tartar with foie gras terrine, mixed salad with walnut dressing
The menu offers classic Charolais beef with tartar and a foie gras terrine, as well as a braised beef chuck soup with white wine from Saumur—all by Brasserie Executive French Chef Daniel Brolese in honor of the French Beef Festival taking place in 20 Hong Kong and Macao venues between Sept. 6 and 21.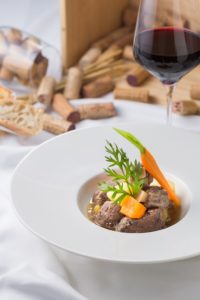 Braised French beef with potato and white wine from Saumur
Brasseris will also feature black mussel soup with white wine, cream, and saffron; as well as traditional Paris-Brest with pâte à choux, hazelnut mousse, roasted hazelnuts and feuillantine. Wines from the Loire Valley are par for the courses.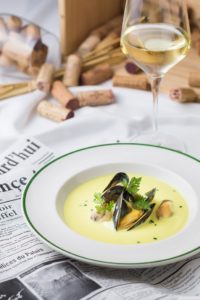 Black mussel soup with white wine, cream, saffron and croutons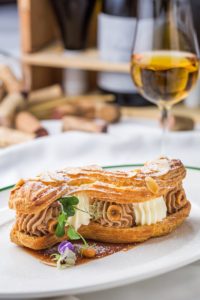 Paris-Brest with pâte à choux, hazelnut mousse, roasted hazelnuts and feuillantine
For more insights into specials and deals at Brasserie, e-mail: info@southchinasea.com.cn