By South China Sea Staff
Images: Azimut //
Three new yachting beauties from Azimut are hitting the high seas: the Azimut S6, Azimut Grande 25 Metri, and Azimut Grande 32 Metri.
Debuting in September at the Cannes Yachting Festival, these three sleek Italian Azimut sea-beasts are already piquing pre-order interest.
The Azimut S6 from their S Collection is a sport coupe with three advanced IPS propulsion units and Carbon Tech. The iconic glazed hull is distinct in the collection for speed. Interiors are custom designed for luxury and sport.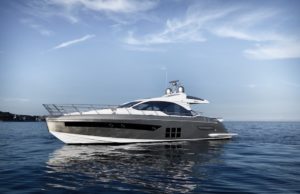 The Azimut S6
From their Grande Collection of superyachts, the Azimut Grande 25 Metri is a spectacular specimen with a Carbon Tech superstructure, roll-bar, hard-top and transom. The interior has been crafted to merge the sofa and dining area into one flowing, multipurpose main deck.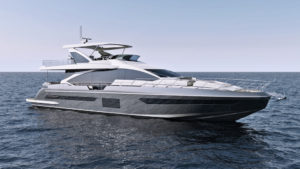 The Azimut Grande 25 Metri 
Also from the Grande Collection, the Azimut Grande 37 Metri aims for excess in luxury with a big beach club in the stern and a 70sqm fly deck. The latter is sliced into a dining area, central living space, and relax area in the bow featuring a hydro-massage tub. The main cabin is also imbued with special light from two large, full height glazed surfaces.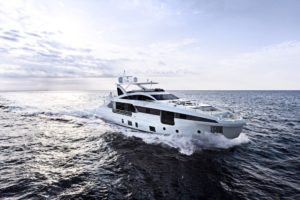 The Azimut Grande 37 Metri 
It goes without saying that all of these vessels have speed in mind—the S6 cruises comfortably at 36 knots and the Metri's cruises with action at 26 knots each. The same can be said for the rest of the 15 Azimut yachts sailing in Cannes this September—they'll be cruising in style, and crusing fast.
For more details, feel free to e-mail us: info@southchinasea.com.cn