By Christopher Cottrell
Images: Intercontinental Phu Quoc Long Beach Resort //
As the largest island of the Ken Giang UNESCO Biosphere Reserve, Phu Quoc off the South Coast of Vietnam is a natural allure. Particularly for its snorkeling.  The same is said for its beaches of soft white sand.
Once a backpacker bungalow's paradise, it continues to welcome luxury brands–such as the new Intercontinental Phu Quoc Long Beach Resort. With stunning amenities, this 459 room resort offers all the exotic trimmings that constitute old Indochine–touches of France, China and the Gulf of Thailand. After all, Phu Quoc is a stone's skip from Cambodia.
We particularly like their beachfront dining and also the soon to open HARNN Heritage Spa. For the latter, we have great expectations. Here, the service is spot on and with their global rewards cards, one can expect the finest the Intercontinental brand has to serve. We are expecting amazing massages with aloe after long days of swimming, snorkeling, and beachside shrimp and champagne picnics.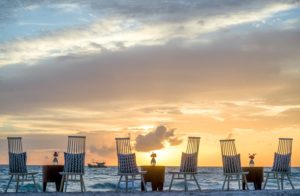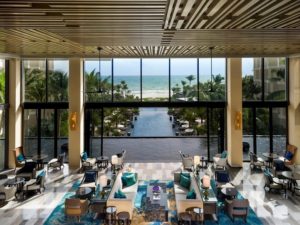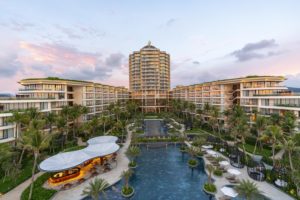 South China Sea Magazine knows the island well and has visited by boat. The latter is fine for younger travelers, but the airport is now the best bet for seasoned island travelers of a certain refined vintage. Get here while its hot as the Gulf of Thailand region and the South Coast and Islands of Vietnam continue to rocket on the travel radar, especially from China.
For further insight or specials at the Intercontinental Phu Quoc Long Beach Resort or the island of Phu Quoc, feel free to e-mail us: info@southchinasea.com.cn