By South China Sea Staff
Photos: Provided by Isabel Münich
Bouncing between Bali, Indonesia and Zhuhai, China, Isabel Münich is truly a global model citizen. Of Brazilian-Chinese heritage, she has lived in São Paulo, Curitiba, Dalian, Macau, Hawaii and Seoul. In Bali, she is now involved in social media marketing and real-estate. Poised for the Greater Bay Area in Zhuhai, she runs her own events company.  She is conversant in English, Mandarin, and Portuguese.
South China Sea Magazine caught up with her for a few pearls of wisdom from the Pearl River. 
SCSM: Do you take your fun and catty social snaps for business or pleasure? 
Isabel Münich: Half half. I don't plan what I'm going to post, but I do think twice before posting anything. Social media has lead to some collaborations and business opportunities so I do take advantage of that.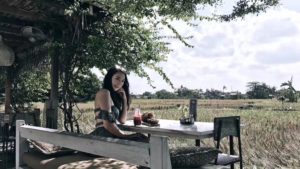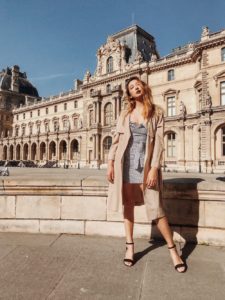 SCSM: You are mainly based in Zhuhai–what's your favorite nighttime hangouts there?
Isabel Münich: I like bars and restaurants where I can actually have a conversation with people. I like Casa Pepe for the environment, it's a good place for girl night outs or even romantic dates. Another place would be Hill Cocktail II. It offers an amazing panoramic view of the beach, classic interior and beautifully crafted cocktails.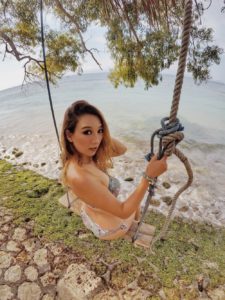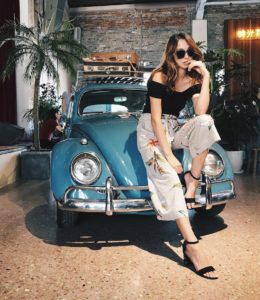 SCSM: Bikinis or full swim-suits? What do you prefer?
Isabel Münich: Swimsuits are more modest and leaves more to the imagination. They can also be used as leotards by night, paired with some jeans and voilà, pieces that have multi uses are like buy one get one free.
SCSM: Name three of your top favorite beaches in Asia.
Isabel Münich: At the moment I'm obsessed with Bali. Its a trending holiday destination among social media influencers,  the locals are super friendly, lots of hip beach clubs to chill at, great surf spots, breathtaking views – perfect for photos- and so much I can't even list. My favourite beaches in Bali are Kuta Beach, Echo Beach in Cangu, and Atuh Beach In Nusa Penida, which is now the most popular island next to Bali.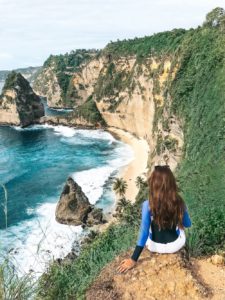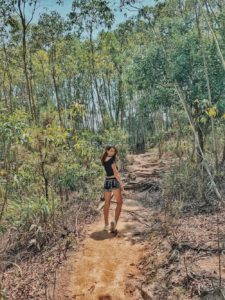 SCSM: High-heels or sandals? Which says the most about your inner nature.
Isabel Münich: Growing up I used to be insecure about being tall, specially after moving to Asia. For a woman wearing heels is part of being feminine, and I wouldn't wear heels in fear of scaring people, but now I could never dispense heels, I feel power in being the tallest girl in the room.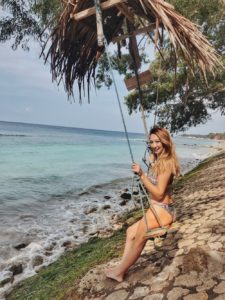 SCSM: Your favorite drink to have in the hot-tub is….?
Isabel Münich: Wine. Isn't that everyone's favourite drink by the tub?:)
SCSM: Your dream photo-shoot would most likely be themed with: bubbles in Ibiza, a catamaran in the Gulf of Thailand, or in high heels and cocktail dress in Ginza?
Isabel Münich: Bubbles in Ibiza. I've been to Malaga before and I really liked the Spanish lifestyle.
SCSM: Do you wear a lucky piece of jewelry when you travel? 
Isabel Münich: I don't normally wear Jewellery, specially when travelling, and I don't believe in Luck. I believe you're either blessed, or you face the repercussions of your actions.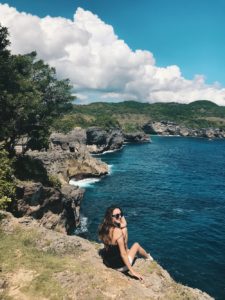 Follow her: 
@belmunich