By South China Sea Staff
Images: Moonen Yachts
Moonen's new Martinique collection is full of proper metal and mettle. Named after the pristine Caribbean island of Martinique, this line's latest is the Brigadoon, christened this summer, and a sister ship to be unveiled in 2020. 
Splash down!
Owing to the tensile hull and "enhanced length principle" (ELP) of the Moonen design philosophy, these craft can turn quickly with comfort—all the while saving cost. Known as the "Island of Flowers" by its indigenous name of Madinina, the island Martinique gives this collection the inspiration of languid and al fresco living.  At 36 meters in length with an 8 meter beam, the Brigadoon is now undergoing sea trials and made lasting impressions at this autumn's Mediterranean boat shows.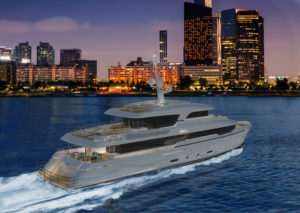 Romance at Dusk
With its own inspirational name Brigadoon to conjure up an idyllic place unaffected by time, this super-yacht comes with plush, custom interior designs for the master cabin and guest accommodations. The living space and captain's deck can also be kitted out for further master and commander sensibilities.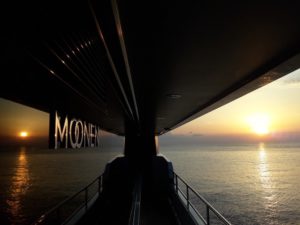 Sexy at Sunset
For more on the Neterhlands based Moonen fleet, visit www.moonen.com or e-mail South China Sea Magazine for deeper details: info@southchinasea.com.cn