By South China Sea Staff
Images: Between Music
EDITOR'S NOTE: WHILST THIS SHOW HAS NOW SAILED IN HONG KONG, THE ARTICLE LAYS OUT THE SPECIAL SYMPHONY OF THE SEA THAT DENMARK BASED "BETWEEN MUSIC" PERFORMS. 
You've heard of underground sounds—welcome to underwater music. 
Created by Denmark's Between Music troupe, the AquaSonic experience immerses audiences with a submerged symphony.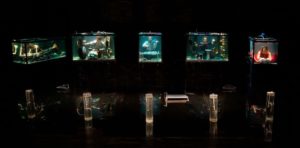 The world's first underwater orchestra graces Hong Kong's New Vision Art Festival from October 26-28-, 2018—as part of the Festival's run from October 19 to November 18. 
'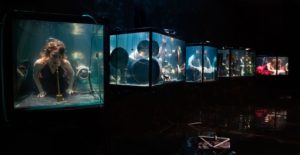 Between Music has spent a decade honing this sound, assembling concepts from  physicists, vocalists, audio engineers, neuroscientists, deep-sea divers, and musical instrument makers.
This eerie sound-soaked concert is carried with novel, custom-made instruments: carbon-fibre violins, underwater crystallophone, hurdy-gurdy rotacorda, and others.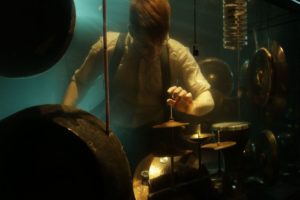 AquaSonic is the brainchild of artistic director Laila Skovmand and innovative director Robert Karlsson. For artist, composer, and singer Skovmand this form of music investigates liminality and cross-genre experimentations with intuition, skill and science. Trained as a violinist, Karlsson hopes to probe avant-garde rock, classical music, and minimalist theater with adventure and discovery.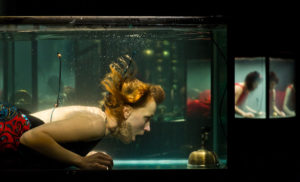 For the show, Skovmand plays the Hydaulophone, and Karlsson plays the Crystallophone and Carbon Fibre Violin. Nanna Bech plays the Rotacorda, Dea Marie Kjeldsen plays Percussion Instruments, and Morten Poulsen plays the Drums.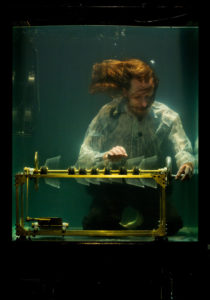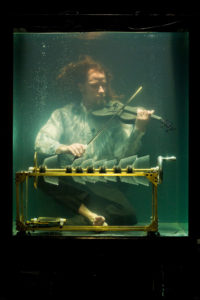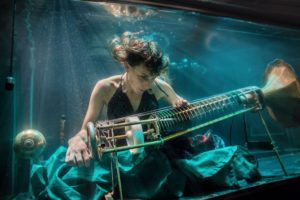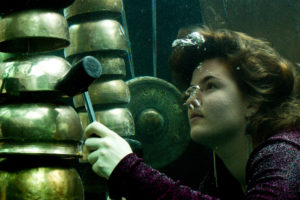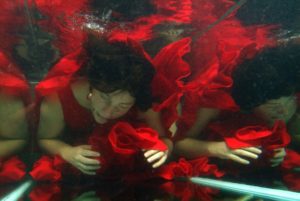 Talk about going deep with music. 
For more information about the Hong Kong New Vision Art Festival click here. Learn about AquaSonic and Between Music: www.betweenmusic.dk
For more insights into AquaSonic or the New Vision Festival Hong Kong, e-mail South China Sea Magazine at: info@southchinasea.com.cn