By South China Sea Staff
Images: Dream Cruises //
Sizzling Wagyu beef and Okinawa Agu pork. Seasonal farm-to-table fruits and vegetables such as Goya bitter-gourd and sweet pineapple. A signature Okinawan delight called Sheikwasha of flat lemon juice and brown sugar.
Welcome to the new palate pleasure Okinawan menu being served on all 54 Dream Cruises and Star Cruises voyages running from China to wonderous Okinawa through December 2018.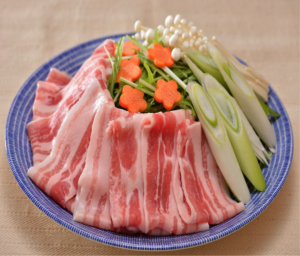 Agu Pork, an Okinawan Speciality 
The menu is also paired with exclusive package voyages in Okinawa—matched to each ship no less. The World Dream, from its home ports Nansha, Guangzhou and Hong Kong, features 46 types of Awamori, an original Okinawa spirit.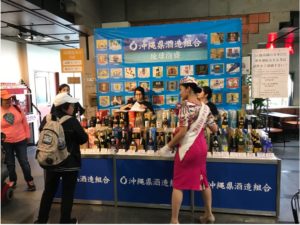 Awamori Spirit Sampling on the High Seas
Further, the "Taste the Dream" Wine and Dine Sea Dinners offer Awamori pairings of the "4-hands" menu of Chinese and Japanese culinary legend Chef Wan Tat Kong. September brings the "Okinawa Wagyu Month" aboard the World Dream, sizzling up out of this world BBQ parties. October offers special trips to exercise off this extra weight—two cycling cruises.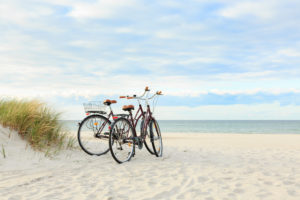 Bicycling Romance in Okinawa
Professional cycling enthusiasts will want the intensive 14-19 October tour to Naha and Miyakojima for 95-kilometers of stunning scenery. A more leisurely bike tour takes place from 21-26 October with guests pedaling at their own pace—the first day of this tour is capped off with spa treatment and dinner at a fine Naha resort. The second day of this tour brings bicyclists to the attractions in Miyakojima—such as the Skipjack Tuna Cutting Show of honored local craftsmanship.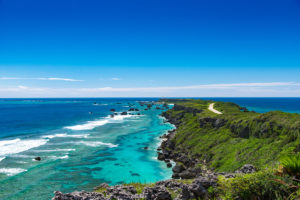 Magical Miyakojima
The Dream Cruises run from Guangzhou and Hong Kong to Naha + Miyakojima until 30 November; Star Cruises have various voyages departing from Keelung, Qingdao, and Shanghai to Naha, Miyakojima, Ishigaki, and Nakagusuku in September, October, November and December 2018.
See you deck-side at the BBQ Wagyu line!
For more information about these China to Okinawa dining, drinking, and  destination cruises, feel free to e-mail us: info@southchinasea.com.cn