By Christopher Cottrell
Images: Crystal Cruises //
South China Sea Magazine wants to book it now! Crystal Cruises South China Sea Collection has a spectacular line-up aboard their Crystal Symphony ship for next Spring 2019. Yes, we plan that far ahead when it comes to a two-week cruise with a special focus on wine and food with superb site-seeing.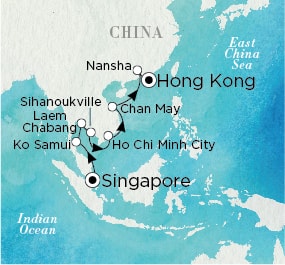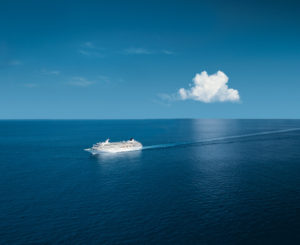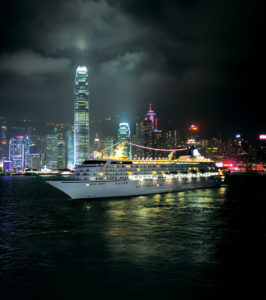 Think about it: raising anchor on 26 April 2019 after dining in Singapore then sailing through crystal green waters along the Malaysian coast into the Gulf of Thailand to the idyllic island of Koh Samui. Dazzled with a day of scuba or snorkeling and white sand bohemianism, it's a night sail to Bangkok for some daytripping urban action.
Then onwards to Sihanoukville, Cambodia for more beach side splashing or Chinese casino rhapsody. Staying in the Mekong Region, the ship then sails to Ho Chi Minh City where one can do an overnighter and paint the town red. The ship also drops anchor in Central Vietnam to the old coastal capital of Hue City before breaking at night over to the heart of China's Pearl River at Nansha in southern Guangzhou.
This latter stop is still a mystery box on the penned in itinerary, but its followed by another gorgeous day in Hong Kong before 6pm on 8 May for the big finale dinner. Debarking on 9 May 2019 in Hong Kong.
Crystal Cruises even has pre-departure excitement partnerships with the Ritz-Carlton Singapore and the after party stay at the Hong Kong Shangri-La.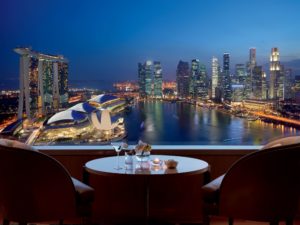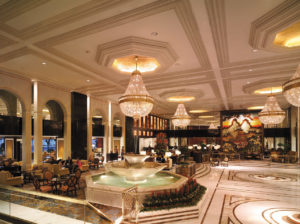 Naturally, the Crystal Symphony is a draw at 12 decks, cruising at 20 knots with a crew of 566. We love the 982 square foot Crystal Penthouses with Verandahs with master's chamber, ensuite bathroom, and full living room —there are only two though. There are, however, 19 Penthouse Suites with verandahs, 44 Penthouses with verandahs, 12 Seabreeze Penthouse Suites, 28 Seabreeze Penthouses, 148 Deluxe State rooms with verandahs, and 178 Deluxe Staterooms.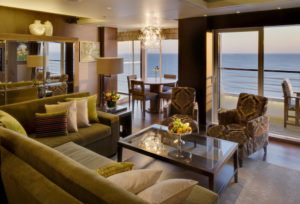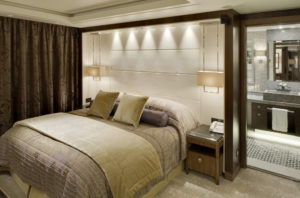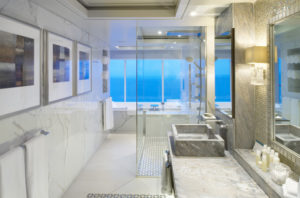 Every dining option under the sun is here, with Umi Uma Japanese and Prego Italian among the VIP specialty restaurants. Casual dining to Chinese fanfare are also on offer galore. The Vintage Room pairs food with wine, and the Bistro serves coffees, light bites, and wine all day and night.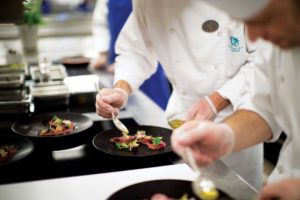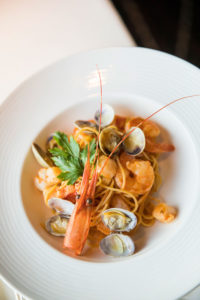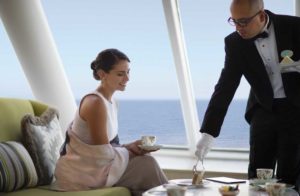 To work off any culinary excess, they have a huge outdoor pool, technogym, cardio and state-of-the-art Kinesis training, plus an outdoor fitness garden. Pampering is done at the Crystal Life Spa and Salon, featuring manicuring to steam rooms.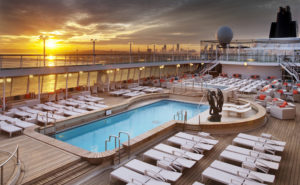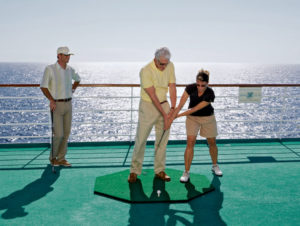 From their Hollywood theatre to Crystal Cove piano room, there are no shortages of entertainment around the clock. There's also a business center if one wants to squeeze in a conference call to make to their colleagues back on-land at work green with sea envy.
South China Sea Magazine wishes this journey a sweet success!  And for many more routes similar to it in this exciting region.
For more information, feel free to e-mail us: info@southchinasea.com.cn