By South China Sea Staff
Images: Nautor's Swan
Part sports dinghy, part keelboat sailing with accelerated foil assistance, the ClubSwan 36 by acclaimed boat maker Nautor's Swan is being billed as a highly innovative entry-level design sports boat—one of the finest of this generation.
It is a sophisticated technical specimen that sailors, whether beginning or old salt, will love. It features a flush deck, open cockpit and retractable bowsprit. The ship, moreover, has a chamfered bow to reduce CG, drag, and weight. The 36's transverse C-foil, deployed on a block-and-tackle system, offers further swift maneuverability.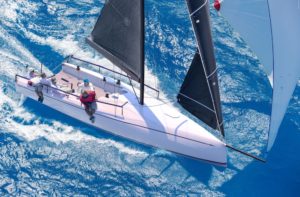 Weighing in at 2.5 tonnes, it can power fast downwind with minimal drag. Whilst heading upwind, the foil supports power side-force turning of the keel to help speed and turning. The mast of the boat utilizes only one set of spreaders in order to allow for more flexibility and a wider range of turning choices.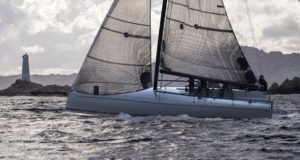 This boat was made with high performance speed and maneuvering in mind—particularly for regattas. It has already been registered to compete in 2019 at The Nations Trophy Leagues in the Mediterranean and Baltic, as well as in October 2019 in Palma de Mallorca, Spain at the The Nations Trophy.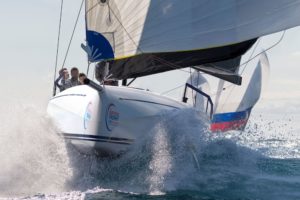 We have great expectations of this vessel and seeing more of its swan songs.
For more information about the ClubSwan 36, feel free to e-mail us: info@southchinasea.com.cn