By South China Sea Staff
Images: Samahita Retreat
Samahita Retreat has chosen a sanctuary in the sand for its enlightening yoga and exercise classes. 
Southern Koh Samui
Opened in 2003 and nestled along the southern shores of Koh Samui island in the Gulf of Thailand, Samahita offers daily yoga, core exercises, cycling, and mediation and breathing classes.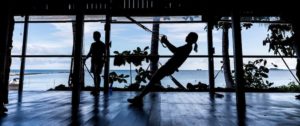 Seaview Stretching
Their classrooms, or "Shalas" have three options: the Indoor Shala can be partitioned into three sections for 65 mats; the Cabana Beach Shala on the shore has 12 mats; and the tree top and seaview Fitness Loft has 24 mats.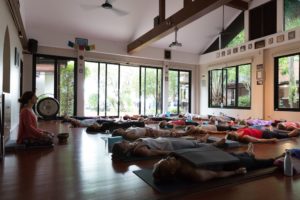 Meditating Setting 
All are equipped with proper bolsters, straps, blocks and cushions. Other amenities include a salt water pool with children's pool, an herbal steam room, kayaks and paddleboards, plus outdoor showers and sunbeds.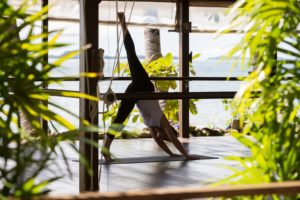 Peaceful Poses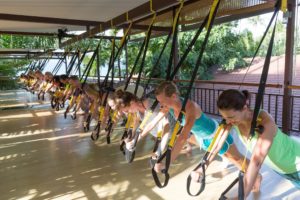 In Balance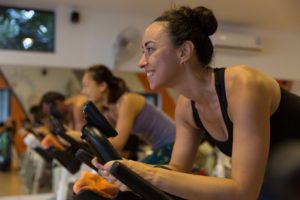 Cycling with Smiles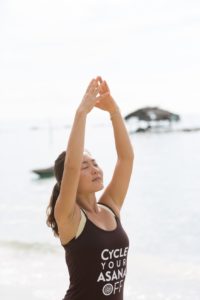 Beach Bliss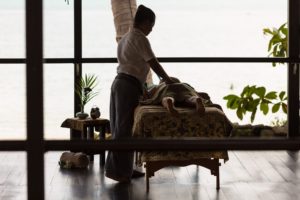 Tender Care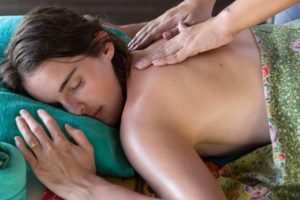 All the Knots Out
Complimenting the courses are weekly excursions such as the Temple Walk, Fisherman's Village Night Market, and a boat and snorkeling trip.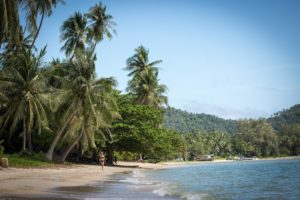 Sands of Samui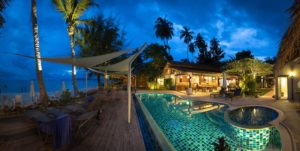 Saltwater Pool
Their compound features a healthy lite menu with organic and local produce with no sugar with meals only cooked in coconut oil. They also make their own bread and Greek yoghurt. For those who like healthy morning meals, the buffet opens for coffee and tea from 6:45 am, with a light breakfast from 8:00am and hot breakfast from 9:45am. Lunch is served from 11am-1pm, with dinner from 6:00-8:00pm. The Juice bar with à la carte menu available from 10:00am-8:00pm. They serve up chilled coconuts, smoothies, gotu kola shots, energy balls, organic (bulletproof) coffee, fresh juices, and more.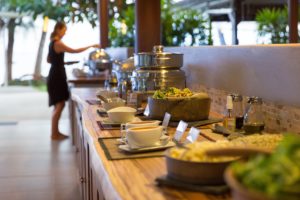 A Garden Buffet
Healthy Hearts Content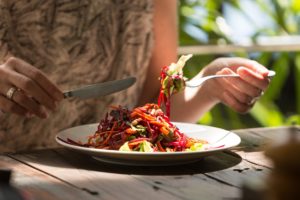 Salads Galore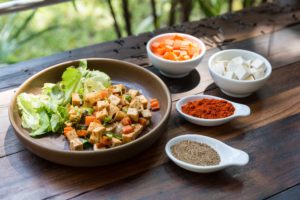 Earthy Recipes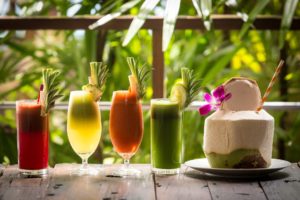 Smooth Sipping
We like the calm and total silence in the morning to 10 am policy. They are also smoke and alcohol free.
Their 4-star rated accommodations are another draw. They have 12-shared two-bedroom lofts with two queen beds and shared bathroom, and 20 private rooms with queen beds and private bathroom. Additionally there are six semi-private rooms with two queen beds separated by a hallway with a shared bathroom. They also have two one-bedroom suites with queen bed, with living room/TV and private balcony, plus full kitchen. All rooms are short walk to the facilities and beach, and come with a working desk, fridge, kettle, air-con and a fan.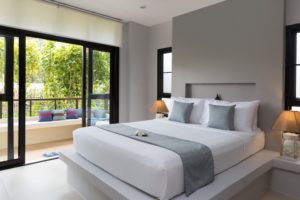 Queen Sized Style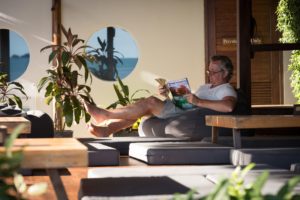 Enlightening Environment
A full retreat package worth meditating on in and of itself.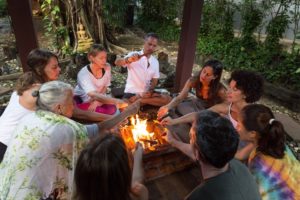 Fire Ceremonies and Friends
For more information, visit www.samahitaretreat.com or e-mail us for greater insights at: info@southchinasea.com.cn .