By South China Sea Staff
Images: InterContinental Hong Kong
They were two legendary figures in their own time: Queen Victoria and her eponymous Harbour in Hong Kong, and Mr. Kokichi Mikimoto and his eponymous house of MIKIMOTO pearls in Tokyo.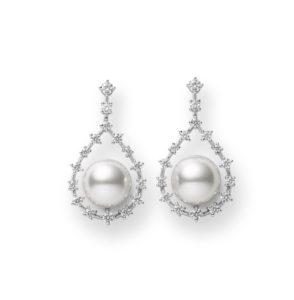 Eternal MIKIMOTO
As homage to the 125th anniversary of 1893 founded MIKIMOTO, the iconic InterContinental Hong Kong with expansive views of fabled Victoria Harbor is offering a special "Ocean Treasures" Afternoon Tea Set. 
Pouring from October 5 to November 30, 2018, InterContinental Hong Kong Executive Chef Maxime Luvara and Executive Pastry Chef Christian Gonthier have devised a special sea and Japanese themed afternoon tea set menu.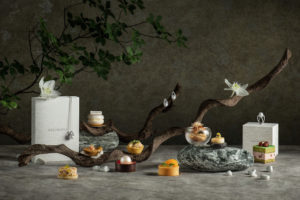 The "Savoury Ocean Treasures by Chef Luvara include:
* Eel and Japanese Udon with Teriyaki Sauce 
* Sake Abalone and Ginger with Crispy Sago
* Caviar Tartlet with Crab and Creamy Clam Sauce 
* Seared Scallop and Seaweed Cream in a Squid Ink Bun
* Lobster and Mango with Olive Oil Caviar, Toasted Brioche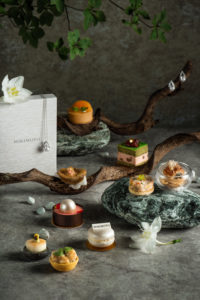 Gonthier's Pastries include:
* Williamine Pear and Lemon Macaron
* Matcha Mandarin Tartlet
* Red Bean Matcha Mousse cake with Red Beans
* Sake Panna Cotta Chocolate Tart with Chocolate Pearl
* Plain and Raisin Scones
* Served with Devonshire Clotted Cream, Earl Grey Tea Jelly and  Rose Peach Jam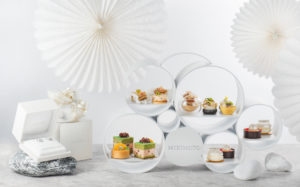 It also comes with a special selection of Fine Mariage Frères Tea or Coffee. Guests who come on October 6, 2018 can receive a special glass of MIKIMOTO branded Champagne. For this bubbly, you will need to show the staff this "Hashtag #ICHKTSET & #mikimoto125th."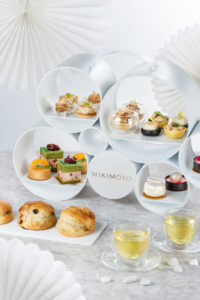 Guests can also book ahead with the InterContinental Hong Kong's e-shop for Two Gift Cards redeemable for MIKIMOTO boutiques around Hong Kong for complimentary gifts and discounts on MIKIMOTO products—this latter offer is good through December 15, 2018 as supplies last. 
The Afternoon Tea Set is available Monday-Friday: 2:30pm – 6:00pm; Saturday, Sunday & Public Holidays: 1:30pm – 6:00pm. HK$668 for two persons +10% service charge
For more details visit www.hongkong-ic.intercontinental.com or e-mail is for greater insight at: info@southchinasea.com.cn .