By South China Sea Staff
Images: Star Cruises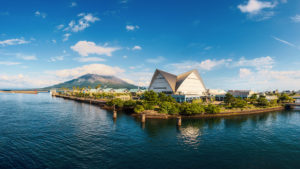 Kagoshima's Simple Elegance
It's a proper way to travel in the East China Sea: the new northern China to Japan voyages of the SuperStar Virgo.
Sailing September to November 2018 from Dalian, Tianjin, and Qingdao, these voyages are bound to the southern Japanese island of Kyushu in time for Mid-Autumn Festival and Golden Week.
The Virgo's Dalian (4-night) cruises in September visit historic Nagasaki, Kitakyushu and Fukuoka. Voyages from Tianjin (4-night and 5-night) in September and October harbour in Kagoshima, Beppu, Fukuoka, and Nagasaki.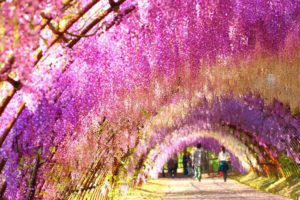 Kitakyushu Pretty in Pink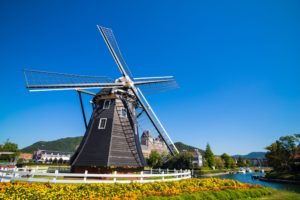 Go Dutch in historic Nagasaki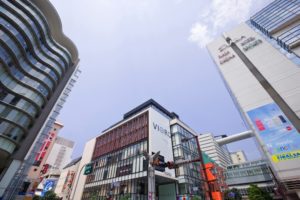 Shopping Fever in Fukuoka
These stops offer superb shopping, traditional onsen hot baths, and vivid volcanic landscapes.
Specials leaving Qingdao in November call on Kagoshima, Fukuoka, and Nagasaki, where foodies can eat their hearts out; plus ply themselves with sake if the mood merits.
These cruises also have family fun at Sea programs with the Japanese cartoon character Doraemon's "Treasure Hunt."  Further onboard, guests can enjoy 10 restaurants and bars; with swimming, golf and a gym to help sweat off extra carbs. The Spa and Health Club also offers yoga and massage.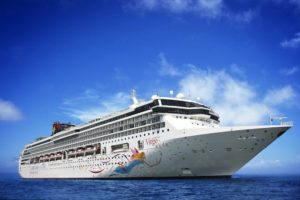 The SuperStar Virgo in full
Another unspoken treat of these voyages are the local and the international seaside "pre and post parties" in the Chinese home ports. This can be Dalian dalliances in its old Imperial Russian quarter, Tianjin's tantalizing downtown pub and grub district, or Qingdao's bohemian brew rhapsody. Either way you count it, the Virgo is invigorating proper peace plus pleasure on shoals and waters of the East China Sea.
Just the way we like it!
For more information on these SuperStar Virgo cruises, feel free to e-mail us at: info@southchinasea.com.cn